News Archive
2/9/02
I added my first two prefabs onto the site. These are of the Millennium Falcon and Darth Vader's shuttle (previewed a few months ago on this site). So head on over to the Prefabs section to download them.
I added more onto the Bloody Study map and have replaced the older file with a newer, more improved one. Make sure you download the new zip file, because it's better and more people will have this one. Also, I'm having problems opening up Space Lab in UnrealEd (some really weird error I have never seen before) so I'm taking a break from that one until I can figure out the problem. Until then I'm starting a new map, but I don't know what it's going to be yet. Any suggestions?
2/6/02
I started work on a new map a few days ago called DM-SpaceLab. It's a smaller map, but it should have really good game play. I posted a few shots on the Maps page of the preliminary map, but it's only about 30% done. Stay tuned for more updates on this map. Also, I have gained an interest in creating umx (music files for UT), so look for a music section on this site in the next few months.
2/3/02
I took the SF maps off because I'm running out of room since Tripod only gives me 50 MB of web space. However, I updated the Maps page and added more screen shots for each map so you have an easier time telling what the map is all about. If space ends up getting too tight I may take off the Skins and Prefabs pages and just focus on maps. I'm in the middle of making two different skins right now and some great prefabs, but they may not make it onto this site. Oh well, we'll see what happens. Oh, and by the way, GO PATS!
2/1/02
The giant map is complete. You can now download it from the maps page. Enjoy!
1/29/02
I have decided to take a break on the Cloud City map for a while. Since then I have started a new map that I hope will make a good contribution to the growing number of giant maps for UT. This is my first giant map and it is a very close replica to my own computer room. I have provided a screen shot of the map in its close-to-finished state.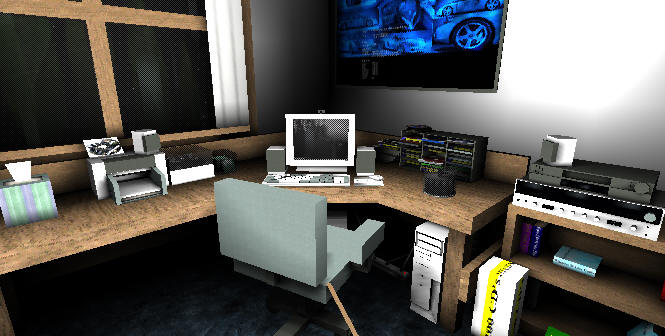 There will be much more to be added to this map, so look for updates in the future, I think this is going to be a very good map.
1/6/02
OK, sorry for the lack of updates and work in general. I have had a lot of stuff going on lately (it being senior year an all) so I have not really had much time to work on my projects. The Cloud City map is slowly making progress but some things that I want to do in the map are not working out the way I would like them to. Also, I have gotten some new games recently (Ghost Recon and Return to Castle Wolfenstein) so my attention has been split between those and my UT work. Sorry about how slow this stuff is going, but if I work on a map too much at one time I tend not to put as much effort in as I could have. Sometimes I have to take a break and refocus on the project. Hopefully I will have this map done soon, but for now I really don't know how soon that will be.
12/25/01
Merry Christmas everyone! The Cloud City map is doing well and is getting close to the finishing stages. Sorry I have not put up the prefab files but I have decided to wait until this map is finished. Once that is done I will have some prefabs for you guys.
12/18/01
Today I finished two prefabs that will be included in the new Star Wars map I am creating. I have posted two pictures here and hopefully I will get the prefab files online within the next week.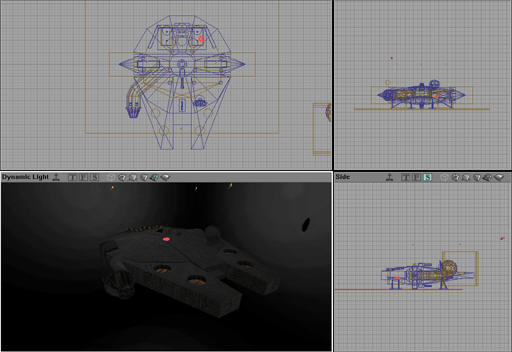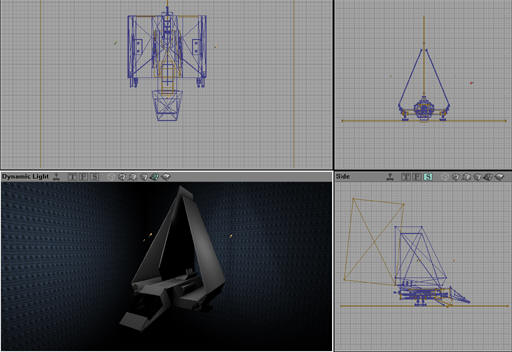 12/6/01
I've been having trouble with clipping errors on some of my maps and prefabs, so I have posted a file on my prefabs page that has a few errors on it. Dr. Pest has offered to take a look at it and see if he can fix anything. If anyone else wants to try they are welcome. To everyone else do not use this file. It is unfinished and the finished product will be much much better and have much more detail.